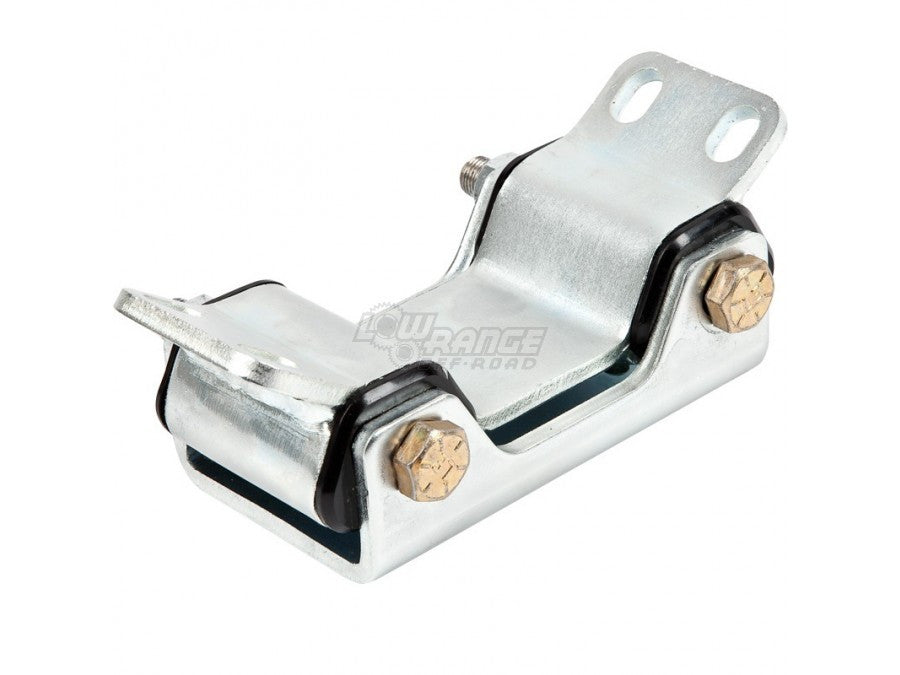 TG Heavy Duty Toyota Bomb Proof Transfer Case Mount
by Trail Gear
Finally a Toyota T case mount that can handle the abuse of rock crawling with the ultra low torque of dual cases is here. The TGHD T Case mount kit will totally eliminate any worries of a broken T case mount on the trail, or on the comp site. We are so confident in this product that it is offered with a world famous Lifetime No Questions Ask Warranty.
 The TGHD T case mount is stamped out of 1/4" thick steel plate, and then welded on a jig to ensure the best fit possible.
 These T case mount kits are coated with clear zinc (silver color) for a trick finish that will last a lifetime.
 The bushings are polyurethane for long lasting performance and durability.
 Can be used as a stock replacement on 4cyl T cases for applications from 1982-1995, or with our dual case cross-member and other popular dual case cross-members on all 1979-1995 applications. Note: This product may cause more vibration at high speed driving than with the OEM rubber mounts.