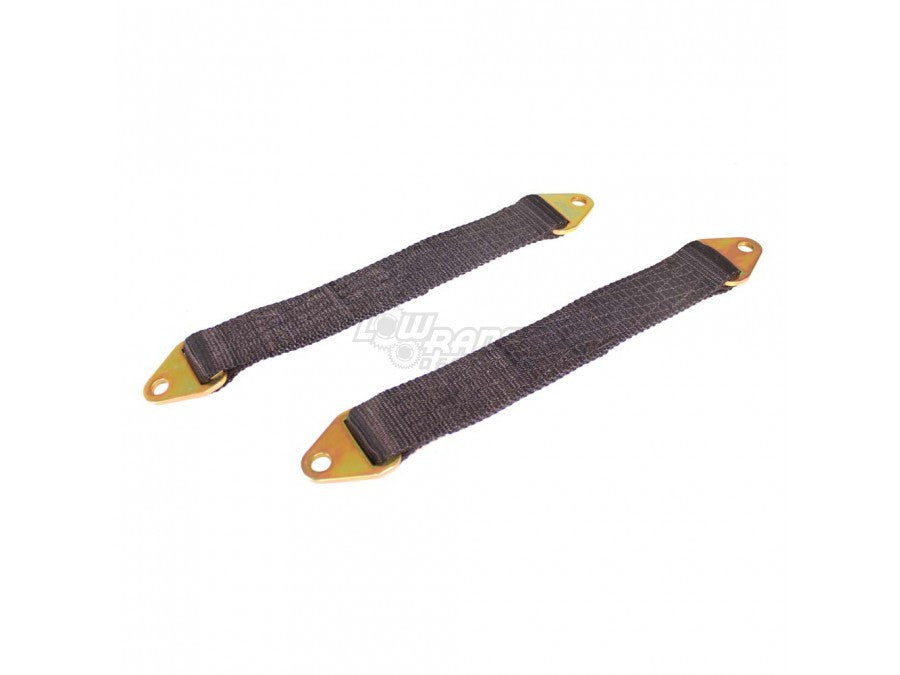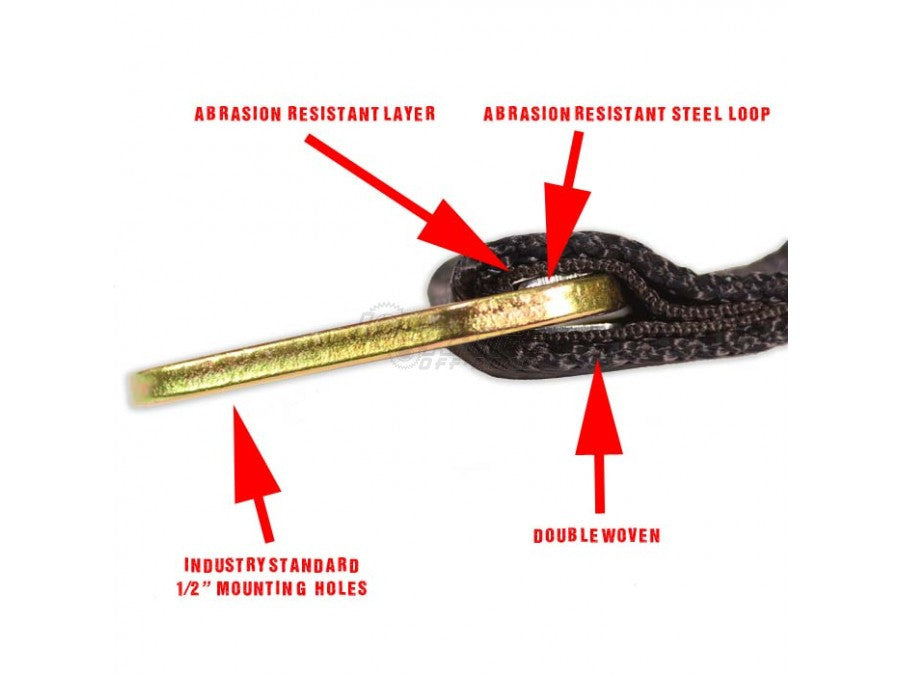 If you are looking for some limit straps that won't break the bank, these are the ticket. Flexable, easy to install and great for those on a budget. Don't let the name fool you, they will work great for most people with lighter rigs like Suzuki's and Toyota's.
Limits suspension travel for vehicles with Coilovers, Air Shocks and Coils from overextending- causing damage to the shock and or suspension components. 
Industry Standard 1/2" Hole for Mounting, come in sizes from 12-32" as measured from center of hole to center of hole end to end.
Features:
-Abrasion Resistant Layer at End for Increased Tear Resistance
-Abrasion Resistant Loop for Increased Tear Resistance.
-Zinc Plated Ends for Corrosion Resistance.
-Double Sewn for High Strength.