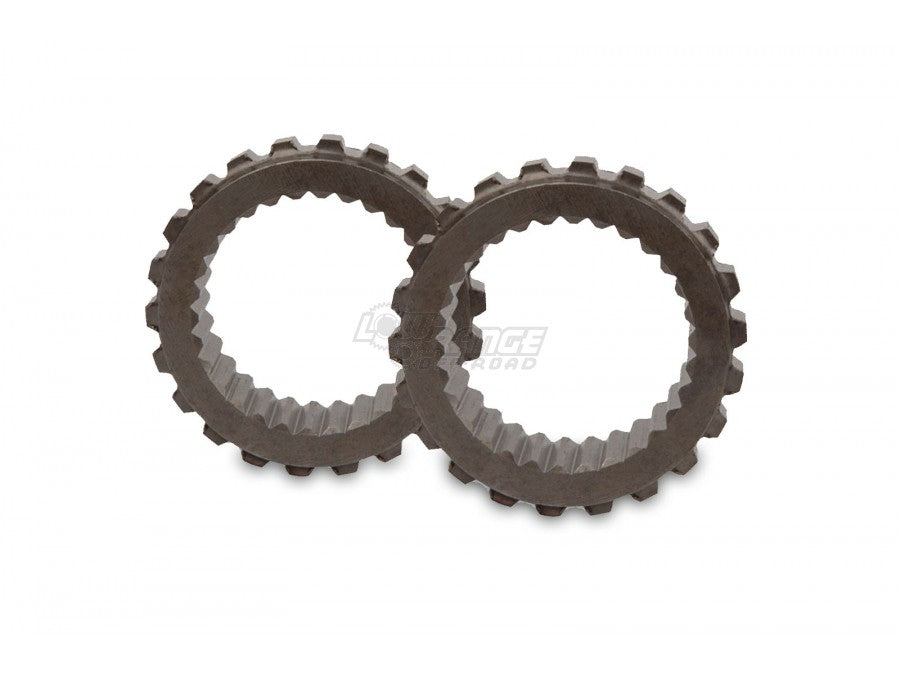 Toyota Aisin Free Wheel Hub Gears RCV and Trail Gear
by Various
RCV
This is the ultimate upgrade for your factory Toyota Pickup & 4Runner solid axle factory Aisin/Asco hubs. These inner hub gear are completely made from 4340 alloy steel for increased torsional strength. Easy installation and warranted against breakage. These gears will fit the OEM CV joints as well as RCV Performance upgraded CV joints.
Fits: '79-'85 Toyota Pickup  & '84-'85 4Runner 
Please Note: These will not work with IFS Hubs.
Note: Sold as a pair.
TRAIL GEAR
Bigger tires mean more failure points, keep your rig running problem –free with Trail-Gear's OEM replacement 1979-85 Toyota hub gears made entirely of 4340 chromoly. The TG Chromo Gears are so strong they will be able to handle all the abuse you put them through. The TG Chromo Hub Gears are a direct replacement that requires no modifications. Simply pop them in and drive with confidence. Purchase a complete set of four (1 pair inner gears and 1 pair outer gears)