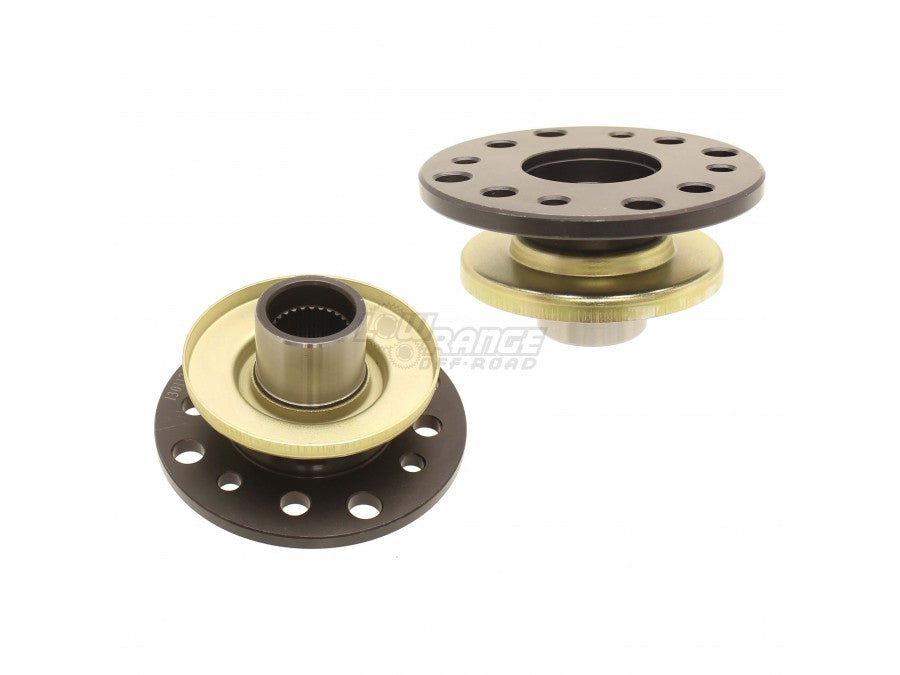 Toyota Triple Drilled Pinion 27 Spline Flange for Early and Late Patterns
by LowRange
Low Range Off Road is proud to give you options when it comes to drive line flanges. This one in particular is one of the only flanges that will work with early 1979-1983 small 8mm bolt pattern drive shafts. This fits the pinion side only and will fit stock ring and pinions and aftermarket ring and pinions with 27 splines.
Patterns Available:
56mm X 64mm Early 1979-1983 Toyota Hilux Pickup U-Joint (NON CV)
60mm X 60mm Late 1984-1995 Toyota Pickup and 4Runner U-Joint (NON CV)
66mm X 66mm 1995-2004 Toyota Tacoma, 1996-2002 4Runner, Toyota Tundra 2WD UJoint (NON CV) only with 27 spline.