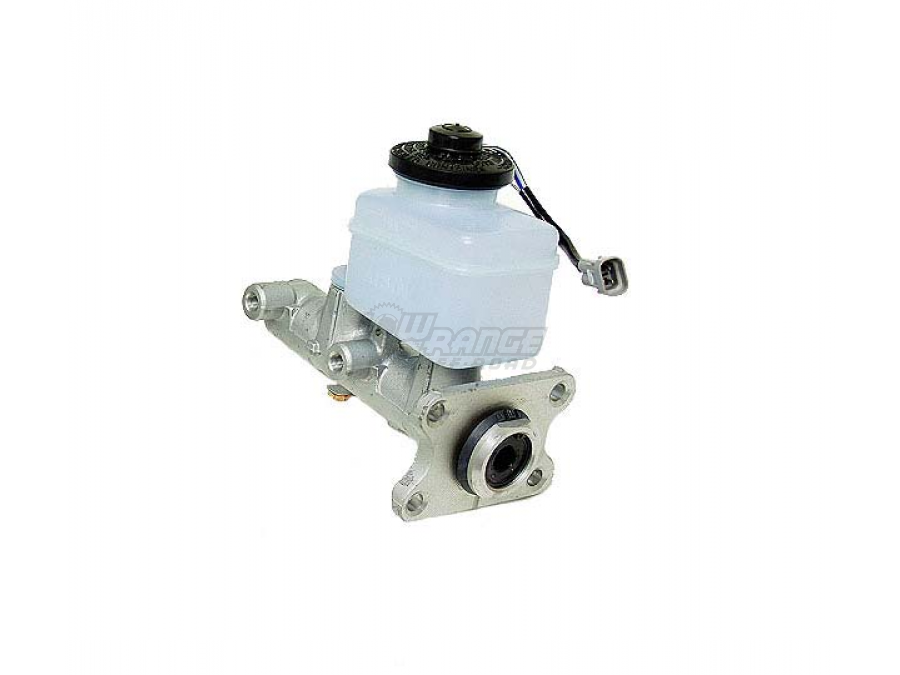 Toyota V6 Master Cylinder, 1" Bore Pickup, Hilux
by Trail Gear
While most V6 trucks came with 1" master cylinders, 1979-1995 4 cylinder Toyota Pickups and 4Runners got left with a 7/8" cylinder.
TB-MC-HILUX   Stock Cylinder Found on V6 Equipped Pickups
V6 Master Cylinders are a direct replacement for your 4CYL variant. With larger drums, or with larger calipers, you may be finding that the pedal wants to go all the way to the floor.   
This master cylinder may need slight readjustment of the brake lines.  It is good to note that the front hole is for the front brakes and the hole closest to the booster is for the rear brakes.