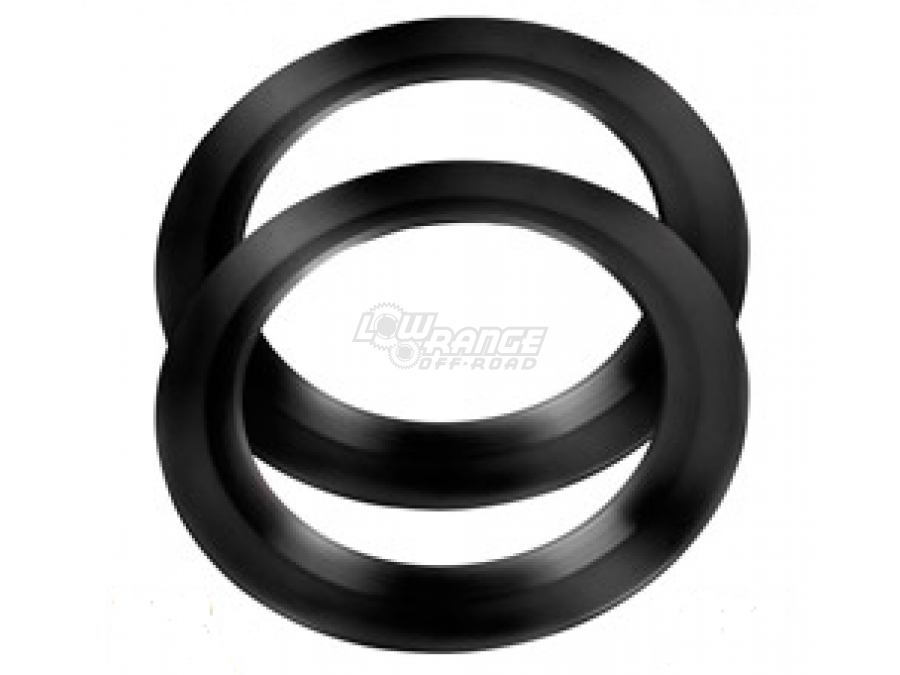 Trail-Gear Knuckle Ball Wiper Seals Only
by Trail Gear
Tired of wiping big clumps of dirty sandy grease off of your knuckle balls after every trip? So are we. Trail-Gear asked there engineering department to look at the problems with the OEM design along with what was currently offered on the market and they came up with a one-piece, high grade polyurethane seal that is durable and will give you a lifetime of dependability.
Trail Safe™ Knuckle Ball Wiper Seals are without a doubt the best in the industry. No other design is comparable in performance and quality.
The Trail Safe™ Knuckle Ball Wiper Seal is a double sided seal that keeps grease in and dirt out, all while eliminating the use of the OEM felt and rubber. Since it is made from seal-grade polyurethane, not UHMW, the seal is pliable enough to stretch over the knuckle ball during installation. This eliminates the need to cut the seal for installation which allows water to enter the knuckle ball and for grease to escape.  These are sold in pairs.